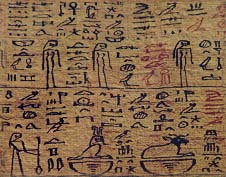 The future comes more quickly to those who deny it.

Those who seek failure are always successful.

Never moon a werewolf.

Friendly fire burns twice as hot.

Ten great thoughts are worth less than one decent deed.

A white lie is darker than a black truth.

In battle, courage dies; fear lives; cowardice never engages.

The pen is mightier than the sword--until the fighting starts.

The difference between a gentleman and a rogue is about three drinks.

Doody is in the eye of the bee-holder.

A cool head beats a hot hand.

A full quiver makes a bold archer.

Embalming is a grave undertaking.

Chivalry is sexism without malice.

The voice of authority doesn't have to yell.

Justice is when all the bastards are dead.

Silence is chaos in remission.

A pearl of wisdom grows from a grain of humility.

Contentment is a full tummy and an empty diaper.

Science is the art of quantifying imagination.

Pleasure is the business of the hedonist; business the pleasure of the martyr.

Latchkey kids eventually get locked-up.

Faith is the armour of the riteous; doubt, the nakedness of the lost.

The elect and the elected are seldom the same.

A reality check is more likely a bill.

The lucky work hard at it.

The pursuit of happiness causes much misery.

The living and the dying have absolutely no physical distinctions.

Forensic medicine is a little late.

Intellect knows no dialect.

Courage is the willingness to be hated unjustly.

A buried fault creates shaky ground.

Child support follows adult collapse.

Registered voters choose certified nuts.

Wild oats are perennials.

A foreigner is always welcome in his own country.